DR. VON TRACY
Dr. Von Tracy loves all aspects of dentistry. After graduating from Brigham Young University he returned home to Kansas City, Missouri to obtain his DDS degree. He joined the Air Force for three years, upon separation he moved to the beautiful Spokane area with his wife Shelly who was happy to move back to her hometown. They have raised 5 children here and now are increasing the family with grandchildren.

His most important concern is for the comfort and well being of each of his patients. To help accomplish this and provide optimal care for his patients he has continued to educate himself with hundreds of hours of post doctorial courses. Advanced training in implant placement, endodontic (root canals), restorative techniques, occlusion, and much more. He also works closely with some of the finest specialists in Spokane to offer the most proven dental procedures available.
With his dedicated staff our patients receive the best quality care possible. Our primary goal is to help our patients have the most pleasant dental experience possible by our professional appearance, team attitude and our passion for being an outstanding caregiver to the patients we serve.
Dr. Tracy's staff are continuously upgrading their skills and knowledge by going to educational seminars as dental products and procedures are continually changing,
We are proud of what we can and have done to improve our community one smile at a time!
Sue - Manager
What an incredible woman!
Working along side Dr. Tracy for 31 years as the Office Manager, Sue makes it a point to get to know all of our patients. It is evident Sue genuinely takes interest in the lives of our patients. From the moment you walk through the front door, Sue creates a warm, fun, and welcoming environment. She is the most fun loving, thoughtful and genuine woman around.Everyone that comes into contact with Sue adores her. We are all so very, very blessed she is apart of our team.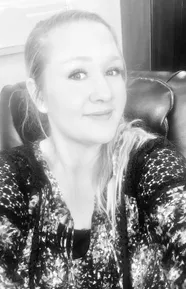 Jamie - Office Manager

Welcome Jamie!
Jamie is the newest addition to our team! With 20 years experience in the Dental office, we are excited she has joined us. She holds the same values our office implements , and fits in with our team perfectly and loves working with people .
Lori - Dental Hygienist
Lori has been working as the Dental Hygienist here for 21 years! Patients and co-workers absolutely love being around Lori. She works with integrity and truly cares for each and every patient. Every single person that sits in her chair for a teeth cleaning leaves feeling great about their visit. Lori is non judgmental, takes her job very serious, and has such a soft, light touch. This leads to patients feel at ease and comfortable. What a true treasure we have with Lori.
Camala - Dental Assistant
Camala is caring and thoughtful, and a great assistant to Dr. Tracy. Extremely skilled with years experience as Dental Assistant, she is always five steps ahead. She helps patients feel comfortable through procedures and show hospitality to the max. She makes coming to see the dentist so much more enjoyable with her easy going, sweet and bubbly, fun personality.